Same Day Training & Testing
If you can back a trailer and drive a truck, our 1-Day Service is for you!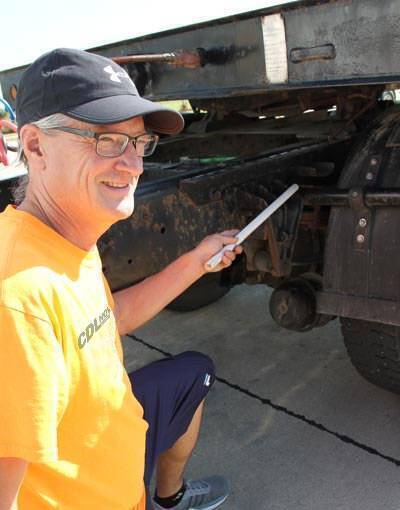 Only 1 day off work!
Learn systematic ways to remember the pretrip inspection
Friendly, knowledgeable instructors
Use our trucks so that yours can stay on the road making you money!
Reserved Testing Times for Your Convenience
Manual and Automatic Trucks
Class A - B - D1
Hourly 1-on-1 Training Available
Upgrade your existing license Manual Upgrade, Add Air Brakes, Remove Restrictions.
---
We strongly encourage you to watch this video, from the Iowa DOT, 2-3 times for best results.
---
We practice backing right on the testing lot
Drive the actual route
Review pretrip inspection
Pass the test, walk in and get your license all in 1 day!
1-Day Service. Others may say that they do it in 1 day, we actually DO IT!
Once you have your permit (CLP) we can schedule a time for your drive test. We offer Reserved Testing Times on Wednesday, Thursday and Friday. We handle all of scheduling to save you the time and effort. You will practice on the same truck that you will be using for your test. No hassels, just bring your permit and be ready to listen carefully so we can get you on the road to success!
---
Our Trucks:
MANUAL — 6 Speed Synchronized Transmission, Air Brakes, 30' Flat Bed Trailer (Class A & B)
AUTOMATIC — Air Brakes, 30' Flat Bed (Class A & B & D1)